Divorce Planning
Divorce Planning
Tracy Fiedler Santoro of Integrous Financial Strategies examines the FINANCIAL issues of your divorce and provides you and your attorney with powerful data to support your case.
Pre-Settlement
Tracy can help…
…determine how much money you'll need to live on.
…work with you and your attorney to draw up budgets that demonstrate appropriate level of spousal and/or child support.
…offer valuable insight into the pros and cons of different settlement proposals.
…evaluate and help you understand the financial issues of valuing and dividing assets such as:
Retirement accounts and pensions
Stock options
Stocks
Bonds
Mutual Funds

…create personalized reports and graphs that illustrate the financial status, cash flow and graphic net worth of both parties
…help with determining the short-term and long-term financial impact of a divorce settlement
Post-Settlement
Tracy can help…
…forecast the long-term financial effects of the settlement.
…develop a personalized long-term plan that addresses your current and future needs, including how to best invest for yourself and your children and how to manage debt.
…deal with specific challenges such as loss of health, life or disability insurance coverage, loss of retirement-plan benefits, etc.
You'll benefit by…
…gather facts to help determine if your settlement is financially feasible.
…hearing an objective viewpoint in an emotional situation.
…getting expert advice about your specific financial needs.
*Integrous Financial Strategies does not provide tax or legal advice. However we will work with you, your accountant, tax advisor and or lawyer to help you meet your financial goals.
Meet Tracy Santoro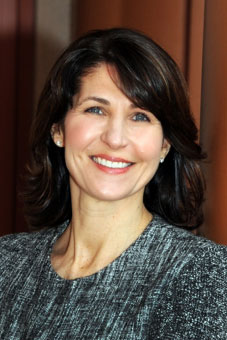 Tracy Santoro is a Certified Divorce Financial Analyst® (CDFA®) and member of the Institute for Divorce Financial Analysts®. She is also a Chartered Financial Analyst (CFA) and CPA. Tracy has over 23 years of experience in the financial services industry. Tracy has worked for several financial institutions including Ernst & Young and Goldman Sachs. She received her bachelor's degree from Lafayette College where she majored in Economics and Business with a concentration in Accounting. Tracy's focus is the planning and management of the assets of high net worth individuals and their families, as well as institutional and nonprofit clients.
The use of the CDFA® designation does not permit Wells Fargo Advisors or its Financial Advisors to provide legal advice, nor is it meant to imply that the firm or its associates are acting as experts in this field.
CLICK ANY OF THE FOLLOWING